2017 KAHPERD Convention Program
Click on this attachment to access the 2017 KAHPERD Convention Program: /user/file/Convention%20Program%202017%20%283%29.docx
Two preconference sessions will be on Oct. 25th at Topeka Seaman High School. One session is on the Presidential Youth Fitness Program and the other is PLYOGA.
2017 KAHPERD Convention Preconference sessions
We have two pre-convention workshops planned for you to consider. PLYOGA workshop is 9-5 on October 25, 2017 at Seaman High School and the PYFP workshop will be held from 1-5 on October 25, 2017 at Seaman High School.
PLYOGA® Teacher Certification PLYOGA® is a 4-part high intensity interval training system using accelerated and fundamental Yoga as a fluent and active recovery for Plyometric movements. PLYOGA® uniquely focuses on utilizing all exercise planes evenly. PLYOGA® is an equipment free format that caters to every participant through balance, agility, power and endurance work. It allows each person to shine in their comfort zone while pushing them to excel where challenges present themselves. This workshop is a full-day event that will give you a complete understanding of the PLYOGA® proprietary format. You will also leave with comprehensive options for bringing PLYOGA® to your physical education environment and teaching it to your students. The PLYOGA® class format caters perfectly to physical education, lining up with key standards and trends in functional fitness (with options for both 45-minute periods and 90-minute blocks). The full day certification also comes complete with 20 days of elective unit planning and a PLYOGA® manual. Optional collateral like recorded workouts featuring PLYOGA® Founder Stephanie Lauren (to use with students) will be available at the event. This workshop has a fee $200 for the training. Follow this link https://www.plyogafitness.com/product-page/plyoga-physical-education-cert to sign up.
Fitness testing is about so much more than the test. The Presidential Youth Fitness Program helps teachers by providing tools to teach fitness concepts, assess fitness and understand results, plan for improvement and/or maintenance of fitness levels for their students and help them to understand how to be fit and active for life. KAHPERD has nine teachers from around the state who are certified PYFP trainers. They have conducted five workshops so far with incredible results and feedback from participants. This pre-convention PYFP workshop will give teachers the tools and activities to elevate the fitness education strategies that they currently have in place or introduce it into their curriculum if they are just beginning their career. Each participant will receive a PYFP Kit at the end of the workshop. This workshop is free to members.
2017 KAHPERD Convention Registration
The 2017 KAHPERD Convention will be held at Washburn University on Oct. 25-27, 2017.
The Convention Hotel is the Capitol Plaza Hotel, 1717 SW Topeka Blvd.,Topeka, Kansas 66612. 1-800-579-7937 Ask for the convention rate for KAHPERD of $96.00.
Registration for the 2017 convention is open on the button below.
All attending the KAHPERD convention must be current KAHPERD members through the last day of convention. One MUST be a current member prior to registering for convention.
Convention fees prior to Oct. 14th are: Professionals $100; Students $40; Retirees $10
Convention fees between Oct. 14th and Oct. 27th are: Professionals $150; Students $90; Retirees $60
Banquet tickets $30
All registrations will also include a $5 processing fee.

Sponsorship Opportunities
Let us help you build and expand your brand awareness, loyalty and revenue through a variety of marketing opportunities. Contact KAHPERD to discuss a sponsorship or advertising package.
KAHPERD Exhibitor Application Form
Fees for exhibiting at the 2017 KAHPERD convention are as follows:
$350 - Early bird Commerical/Profit booth - prior to Aug. 31, 2017
$400 Registration fee for Commercial/Profit booth - between Sept. 1 and Oct. 15, 2017
$125 Early bird Not for Profit booth - prior to Aug. 31, 2017
$150 Registration fee for Commercial/Profit booth - between Sept. 1 and Oct. 15, 2017

Additional Exhibitor Options:
Free - one session is allowed per exhibitor if desired.
$50 - additional fee for electric hook up.
$50 - additional fee for table and two chairs
$50 - for stuffing attending exhibitors commercial advertisement materials in all attendees' packages (must be received two weeks prior to event). Prior to August 31st
$100 - for stuffing attending exhibitors' commercial advertisement materials in all attendees' packets ( must be received two weeks prior to event ). After August 31st
$350 - for stuffing non-attending exhibitors commercial advertisement materials in all attendees' (must be received two weeks prior to event).
$400 - for sending exhibitors commercial advertisement materials via electronic email to KAHPERD members once.
Click on the link below to access the 2017 KAHPERD Registration Form.
https://goo.gl/forms/HXwIrNIQRB3ecT0A2
Reach Decision Makers in Health and Physical Education
With more than 600 attendees from across the state of Kansas, the KAHPERD Convention is the place to be seen and get your products and services into the hands of the people shaping the lives of future generations.
Wendy Scholten
Phone: (913) 530-2149

Who Attends?
Attendees are educators and students in the fields of health, physical education, recreation and dance. These active professionals are looking to purchase new products and engage with exhibitors who understand their needs and can offer solid solutions to their workplace challenges.

Past & Future Convention Information
Future Dates
2017 Topeka, October 25-27, 2017
Archives
The following materials are available from past KAHPERD Convention programs.
2016 KAHPERD Convention
October 26-28, 2016
Ft. Hays State University
Hays, KS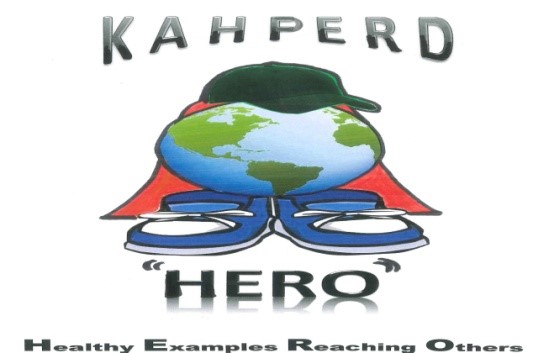 2015 KAHPERD Convention
October 28-30, 2015
Wichita State University
Wichita, KS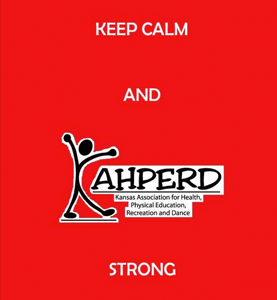 2014 KAHPERD Convention
October 30-31, 2014
Pittsburg State University
Pittsburg, KS

2013 KAHPERD Convention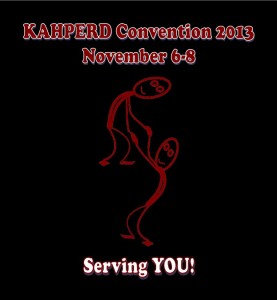 October 29-30, 2013
Emporia State University
Emporia, KS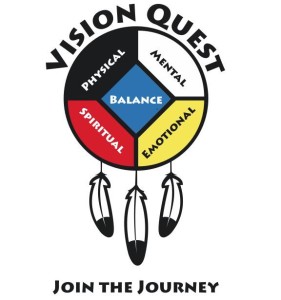 2012 KAHPERD Convention
November 1-2, 2012
University of Kansas
Lawrence, KS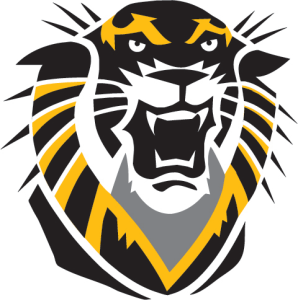 2011 KAHPERD Convention
November 2-4, 2011
Fort Hays State University
Hays, KS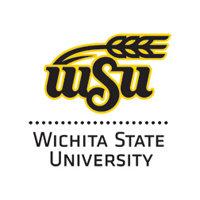 2010 KAHPERD Convention
October 20-22, 2010
Wichita State University
Wichita, KS