2014 CONVENTION
The 2014 KAHPERD State Convention will be held on October 29-31, 2014 at Pittsburg State University in Pittsburg, KS.
FINAL PROGRAM NOW AVAILABLE: Word / PDF
Conference Fees:
Onsite price:

Professional member: $100
Student member: $50


Administrators & Retirees just pay the $5 processing fee

**All types of registrants will also be subject to a $5 processing fee**

Banquet tickets = $20/ticket
Looking to exhibit at the 2014 KAHPERD Convention? Click here to register as an exhibitor »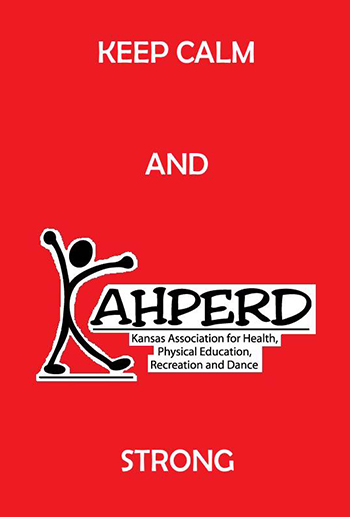 93 Years of KAHPERD
KAHPERD Past President Rick Pappas has produced a fantastic history of KAHPERD. From our first President James Naismith to today, Rick's document shows KAHPERD at its very best. Updated in June 2014!
Download and read now in PDF


KAHPERD Spring Newsletter 2014
The first KAHPERD Newsletter of 2014 is ready for you to read. Find out about the two Kansas teachers named National Physical Education Teachers of the Year!
Let's Move! Active Schools
The Let's Move! Active Schools team is thrilled to share with you this new video: Active Schools in Action! An Active School incorporates physical activity before, during and after the school day to help kids reach their greatest potential. Schools and school districts have everything to gain -- see how kids are the ones who benefit the most from the prioritization of physical activity in their school environment.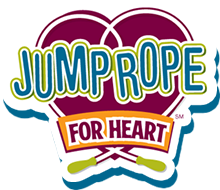 Free SHAPE America Membership
Did your school raise more than $2,000 from Jump Rope for Heart or Hoops for Heart? You can receive free membership in SHAPE America!
New Award for KAHPERD Members!
The KAHPERD "Let's Move! Active Schools" Committee is excited to announce a new award to recognize our members who are promoting physical activity in their schools. There are three levels of recognition and we encourage all of you who have implemented successful physical activity strategies to apply for this award. The deadline to submit your information is April 1. The criteria and recognition for each level can be downloaded »
Ten posters to help your Jump Rope or Hoops for Heart Event!
A set of ten 'duck' posters are available to help motivate your students during your Jump Rope of Hoops for Heart event.
JRFH / HFH Raised Over a Million Dollars in Kansas in 2012-2013!
In the 2012-2013 School Year, 495 Kansas teachers completed a Jump Rope for Heart, Hoops for Heart or Combo Event! They raised $1,204,580, an average of over $2000 per event. This represents 115 different cities from across the state. From St Fransis to Pittsburg, Liberal to Lenexa and Belleville to Bird City, Kansas teachers are making a difference! This year is Jump Rope for Heart's 35th Anniversary. Let's set a goal for next year's total number of events to be 530 and add 35 names to the list.
Read more about Jump Rope for Heart and Hoops for Heart »