2015 CONVENTION
The 2015 KAHPERD State Convention will be held on October 28-30, 2015 at Wichita State University.
Submit your 2015 Convention Proposals now »
Looking to exhibit at the 2015 Convention? Click here to register »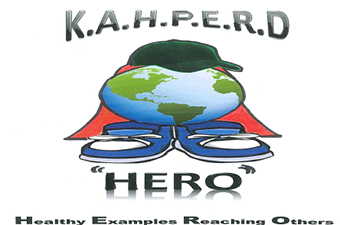 Session handouts for the 2014 Convention are now available »
2015 Summer Workshop
Register now for the 2015 Summer Workshop »
Registration Open Now!!!

Workshop:  imove, icreate, ilearn in PE
When:  Tuesday, June 16, 2015
Where:  Salina South High School

This innovative workshop will introduce and explore utilizing technology in the physical education classroom.  Register now to join other outstanding educators as they learn to enhance physical education curriculum through exciting, cutting edge apps such as Socrative, iMovie, Educreations and more!

Workshop Fee:  Professional $35 (+$5 processing fee)
Student/Retiree $10 (+$5 processing fee)
KAHPERD MEMBERSHIP
Click here to join, renew, and create or manage
your KAHPERD membership »
LATEST NEWS
Recess Survey Information
Close to 500 educators completed our survey about state of Recess in Kansas schools. You can download the results by clicking below:
Summary of Results
Survey Comments
Full Survey Results
With Landmark K-12 Education Law Up for Reauthorization, Physical and Health Educators Seek Congressional Support for their Subjects during SHAPE America's SPEAK Out! Day
In an effort to ensure that school health and physical education are addressed and eligible for funding in the new version of the federal Elementary and Secondary Education Act (ESEA), a group of more than 120 physical and health educators will meet with their Congressional representatives next week. Educators will participate in face to face meetings on Capitol Hill during SHAPE America's 7th annual SPEAK Out! Day, February 10-11. The teachers representing 37 states will offer insight and perspective on the negative impact that occurs when health and PE are marginalized. They will also share stories of success when these programs are sustained and thriving in schools.
To learn about the status of PE in the U.S. with state-by-state profiles, visit the Shape of the Nation webpage and read the 2012 Shape of the Nation Report, which will be updated later this year. For more event details, visit SPEAK Out! Day »

New! JRFH / HFH Online Fundraising Help
We are excited to announce a new pilot program exclusively for Midwest Affiliate JRFH/HFH schools to assist with additional online questions you might have after completing your event planning meeting. Have you ever had a parent contact you with an online issue but you didn't know what to do? These problems are solved with the addition of our Online Customer Care Specialists who are working directly with your school's American Heart Association representative.
Download information sheet and contact details »
Midwest Dairy Council - 2014 Learning Connection Summit
2015 Winter Workshop
Pressing the easy button: Using technology to assess, automate, and organize your Physical Education and Health world is KAHPERD's 2015 Winter Worksop which will take place on February 19, 2015 from 9am-3pm. This one day workshop will simplify your life by showing you how use technology to "automagically" assess student learning, analyse performance, keep records, create certificates, and streamline many of the daily tasks we perform in PE and health. Learn how technology and physical activity go hand-in-hand while putting students at the forefront of the learning process. Our presenter is Jo Bailey who teaches Physical Education at D.C. Everest Senior High in Weston, WI. Jo is a National Board Certified Teacher, a Google Certified Teacher, and was the 2013 Midwest AHPERD High School Teacher of the Year.

Registration now open »
Location: MidAmerica Nazarene University (map | Google maps)
93 Years of KAHPERD
KAHPERD Past President Rick Pappas has produced a fantastic history of KAHPERD. From our first President James Naismith to today, Rick's document shows KAHPERD at its very best. Updated in June 2014!
Download and read now in PDF


KAHPERD Spring Newsletter 2014
The first KAHPERD Newsletter of 2014 is ready for you to read. Find out about the two Kansas teachers named National Physical Education Teachers of the Year!
Let's Move! Active Schools
The Let's Move! Active Schools team is thrilled to share with you this new video: Active Schools in Action! An Active School incorporates physical activity before, during and after the school day to help kids reach their greatest potential. Schools and school districts have everything to gain -- see how kids are the ones who benefit the most from the prioritization of physical activity in their school environment.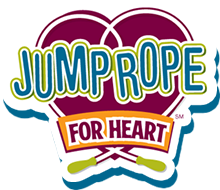 Free SHAPE America Membership
Did your school raise more than $2,000 from Jump Rope for Heart or Hoops for Heart? You can receive free membership in SHAPE America!
New Award for KAHPERD Members!
The KAHPERD "Let's Move! Active Schools" Committee is excited to announce a new award to recognize our members who are promoting physical activity in their schools. There are three levels of recognition and we encourage all of you who have implemented successful physical activity strategies to apply for this award. The deadline to submit your information is April 1. The criteria and recognition for each level can be downloaded »
Ten posters to help your Jump Rope or Hoops for Heart Event!
A set of ten 'duck' posters are available to help motivate your students during your Jump Rope of Hoops for Heart event.
JRFH / HFH Raised Over a Million Dollars in Kansas in 2012-2013!
In the 2012-2013 School Year, 495 Kansas teachers completed a Jump Rope for Heart, Hoops for Heart or Combo Event! They raised $1,204,580, an average of over $2000 per event. This represents 115 different cities from across the state. From St Fransis to Pittsburg, Liberal to Lenexa and Belleville to Bird City, Kansas teachers are making a difference! This year is Jump Rope for Heart's 35th Anniversary. Let's set a goal for next year's total number of events to be 530 and add 35 names to the list.
Read more about Jump Rope for Heart and Hoops for Heart »